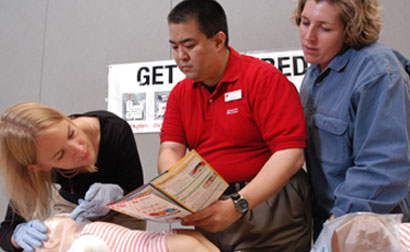 About Course
What Will You Learn?
The American Red Cross Babysitting Certification Course will provide youth who are planning to babysit with the knowledge and skills necessary to safely and responsibly give life-saving care for children and infants.

This official training course will help students develop leadership skills; learn how to develop a babysitting business, keep themselves and others safe and help children behave; and learn about basic child care and basic first aid.

Successful completion will earn a Certificate in Babysitting to include CPR.
Student Ratings & Reviews
No Review Yet